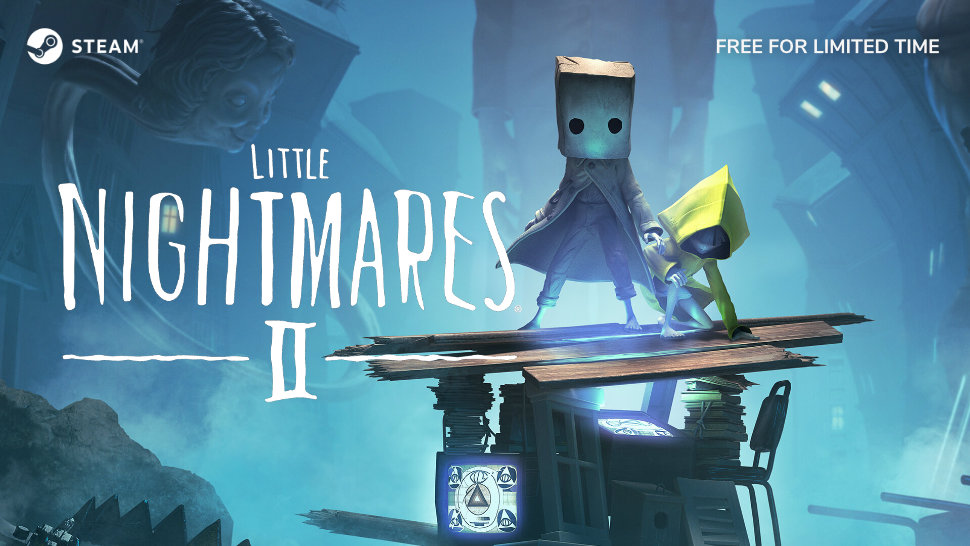 Little Nightmares ® II (Free)
Start your nightmare with Little Nightmares on PC via STEAM®! Sign up by January 17th, 2021 for your chance to claim a free copy.
This offer is only available for a limited time, so hurry while supplies last! Codes will be delivered via email within 2 weeks from the promotional date.
E-mail subscription necessary. Promo offer lasts until February 17th 11:59pm PST.
About the game
Become Your Own Childhood Hero
Little Nightmares II is a suspense-adventure game in which you play as Mono, a young boy trapped in a world that has been distorted by the humming transmission of a distant tower. With Six, the girl in a yellow raincoat, as his guide, Mono sets out to discover the dark secrets of The Signal Tower and save Six from her terrible fate; but their journey will not be straightforward as Mono and Six will face a gallery of new threats from the terrible residents of this world.
Will you dare to face this collection of new, little nightmares?